Hopgood Ganim
Hopgood Ganim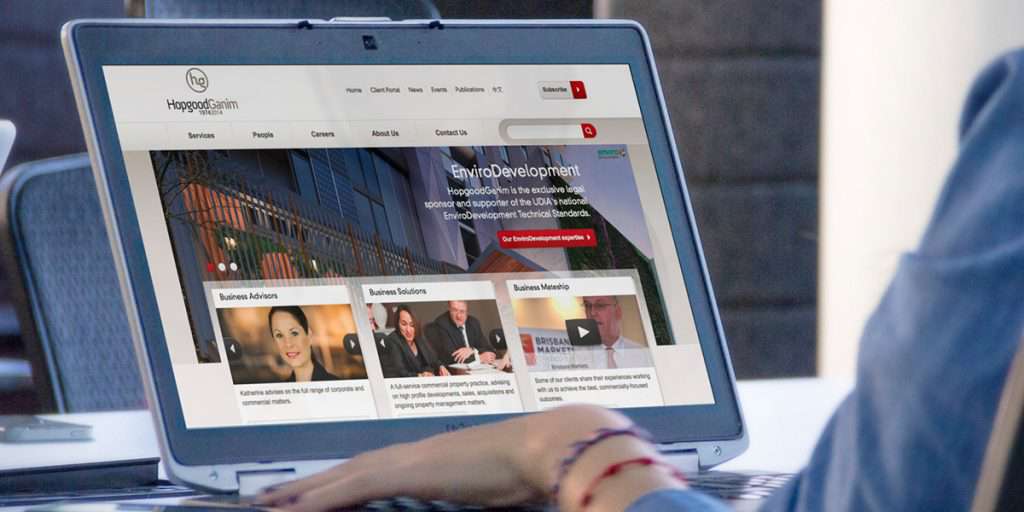 Hopgood Ganim
Established in 1974, Hopgood Ganim is one of the largest commercial corporate legal firms in Queensland, offering a complete range of premium commercial legal service to local, national and international public and private sector clients.
Named Australia's Best Value Professional Services Firm in the 2005 BRW St George Client Choice Awards, Hopgood Ganim is Brisbane based with 17 dedicated partners and more than 150 staff. Hopgood Ganim relocated premises and simultaneously upgraded their telephony and network infrastructure. Their old PABX offered little more than dial tone by way of value add. By today's standards it was archaic.
The Challenge
To provide a telephony solution that improves responsiveness to clients and increases productivity for the entire organization.
The Solution
Implement IPFX"s VoIP Communication Platform.
Clients receive accurate and immediate responses
Enhanced receptionist productivity
Increased support staff productivity
Quick and easy training
Desktop fax receipt and transmission
Issue visibility through call rate reporting
Promising Outlook
IPFX recommended their IPFX for NEC solution to provide a comprehensive directory, operator and contact agent solution that ensured Hopgood Ganim's practitioners could respond quickly to their customers needs and issues.
The IPFX solution provided computer telephony through a PC based console with Presence management, Microsoft Outlook integration and real-time directory. It also provided unified messaging for fax and voicemail at the desktop. The aim of the IPFX solution is to provide users with the tools to respond positively to their clients calls.
The IPFX solution integrates seamlessly with Outlook, providing a fully functional and easy to learn telephony solution for all staff at Hopgood Ganim.
Presence Management
The IPFX solution provides receptionists with real-time information on every staff member including individual phone status, staff location and practitioner availability/return time. The system also provides specific instructions to whoever is trying to locate an individual over the phone system. On the desktop, IPFX for NEC allows users to notify the firm at large via a menu of reasons, whether they are available or not available for calls.
With call forwarding, all employees are able to distribute calls quickly and efficiently throughout the firm. Availability information is displayed for all users through a realtime directory accessible through Outlook. It"s a directory with a pulse. At Hopgood Ganim it allows employees to immediately see the location of the practitioner they are looking for, ie: in the office, on the phone, in court or elsewhere, according to the update the practitioner entered via their PC, mobile phone or handset.
Communication Flows More Effectively
The IPFX solution of software has brought far greater internal communication to our legal practice because we are easily able to identify when someone is in the office or when they will return, advised Martin. The move to new premises in 2003 reinvigorated the company and its people. Having the IPFX solution on board ensured the change went smoothly from a communications viewpoint.
One of the major communication efficiencies achieved has been the ability to distribute urgent faxes to desktops immediately. Instead of searching for a critical fax, it is immediately available on your desktop. Thus, the speed of information distribution is substantially increased. The software has made the communication flow more effective. IPFX provided comprehensive user and administration training. Users are up and running with very little disturbance.
The speed of implementation is a benefit derived from IPFX's seamless integration with Microsoft Outlook – an interface that is familiar to most PC users. IPFX for NEC also allows management to quantify the number of calls waiting and other statistics such as calls answered and abandoned. For the first time, these key indicators are being measured to highlight any issues for appropriate management.
The Verdict
IPFX improved productivity because the receptionist and support staff had real-time information on practitioner location and availability from their desktop. Our people have a direct line, backed up with diversion to their assistant or voicemail. Customers receive immediate call-back … there are no deadends, enthused Hopgood Ganim's IT Manager, Robert Dettori. It's a very intuitive interface – very easy to use.
With its seamless integration with Outlook, after a week, people couldn't live without it. IPFX's seamless Outlook integration means users already familiar with Outlook only have a few new features to learn. Employee Presence and availability is visible from the desktop and personal settings can be updated at the desktop on the PC, via the handset or by mobile phone when away from the office. Hopgood Ganim now has a telephony solution for years to come.
To find out more about Hopgood Ganim, refer to www.hopgoodganim.com.au